Welcome to StarTeleMed
StarTeleMed is a leading telehealth provider of online and on-demand healthcare delivery services and software that benefits patients, hospitals and medical professionals.
Our cloud-based Virtual Medical Office software platform makes it possible for patients, medical professionals and plan administrators to collaborate seamlessly and securely via voice, video, email and mobile devices. Payers and providers can also utilize the HIPAA-compliant system to collect and share clinical data from patient medical records, lab results and in-home biometric devices for real-time risk assessments, wellness advice, diagnosis and treatment.

"Every mountain top is within reach if you just keep climbing."
— Richard James Molloy
Funciones de Productividad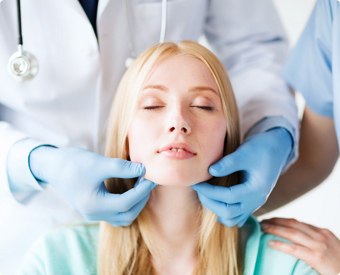 We've made doctor visits easier than ever. Patients see available services and select a doctor or request the first available.
Live video visits on mobile and web

Messaging, calls & HD video

Analytic reports

Patient PHR/visit record

Revenue management

Imaging sharing

Mobile secure messaging

Apple® Health integration

Archiving records (in the cloud)

Provider-to-provider consults
Meet Our Team
Dr. George Mitchell

Dr. George Mitchell, M.D.

Managing Director



30 years experience

Dr. Mitchell is Chief Medical Officer for Grenada's Ministry of Health with over 30 years experience as practicing physician the current leading medical expert in Grenada.

Howard Ash

Howard Ash

Senior Director



35 years experience

Mr. Ash is an added value specialist with over 35 years of successful experience in marketing, planning and strategic alliances.

Oleg Firer

Oleg Firer

Director



20 years experience

Mr. Firer is an experienced business leader and a visionary with knowledge in corporate transactions, turnarounds and capital markets.

David Rozinov

David Rozinov

Director



25 years experience

Mr. Rozinov is a seasoned banker with experience in capital markets, structured financing and international transactions.

Dayan Martinez

Dayan Martinez

Director



20 years experience

Mr. Martinez is a seasoned wealth management professional and Cuba expert. He is General Security Supervisory Principal.

David Wolberg, Esq

David Wolberg, Esq

Director



10 years experience

Mr. Wolberg is a is licensed attorney specializing in business transactional law, mergers and acquisitions, international law and private and public finance.
Solutions
Cardiology
Chronic
Fitness
Group Therapy
Lactation
Neurology
Pharmacy
Pediatrics
Psychiatry
Pulmonary
Traumatology
Urgent Care